Campus Resources for Scandinavian Studies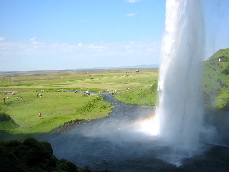 Join a conversation group. These groups meet for one hour each week with a native speaker for informal and lively discussions in the Scandinavian languages.
Take in a film. The Friends of Scandinavian Studies sponsors free screenings of Scandinavian films; see the Calendar of Scandinavian Events for details. In addition, the Yamada Language Center (Pacific Hall) and the Knight Library have Scandinavian films on video, and students can view these films on special facilities provided.
Read the newspapers. Students can read Scandinavian newspapers in the International Resource Center or in the Knight Library, and many are also available on the web. For a listing of online Scandinavian media, click here.
Check the bulletin board. The Scandinavian Studies Program maintains a bulletin board on the second floor of Friendly Hall. We post items of current interest such as book, film, and music reviews, radio broadcast schedules, lectures by visiting scholars and items from local newspapers.
Browse the web. You can find links to many other interesting pages and lists of resources related to Scandinavia from this website. Click here for our Scandinavian Links page.
Join the Friends. The Friends of Scandinavian Studies is a local organization that sponsors activities related to Scandinavian studies. They also publish a quarterly newsletter and help to raise funds for Scandinavian studies projects on campus. Students are welcome to join the Friends for only $5 per calendar year, and one student is normally elected to the Board that governs the Friends and helps set its agenda. In addition, the Friends usually offers one or two scholarships for Scandinavian Studies students each spring. See the Friends site here.
Catch the news. The Yamada Language Center tapes Scandinavian news programs. You can view these programs live or stop in to watch the broadcasts at your convenience.