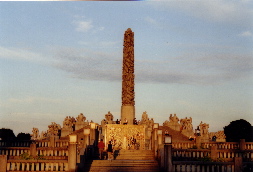 Friends Membership Page
Join or renew your membership today! The many Friends' projects to support Scandinavian studies at the University of Oregon are dependent on the support of everyday people like you. Please help us continue the proud, century-old tradition of Scandinavian Studies at the University of Oregon.
Interested in attending local Scandinavian-related events? Check out our Calendar of Scandinavian Events.
Looking for other Scandinavian websites? Start with our generous collection of Scandinavian Links.
Members of the Friends of Scandinavian Studies receive a print copy of the newsletter in the mail. We keep an archive of FSS newsletters below.
FSS Newsletter, Film Series, Symposium Archive
Winter 2010 * Swedish Film Series Winter 2010 * Norwegian Film Series Spring 2010
Fall 2008 * Winter 2009 * Swedish Film Series Winter 2009 * Spring 2009 * Insert
Fall 2007 * Swedish Film Series Winter 2008 * Spring 2008
Fall 2006 * Winter 2007 * Swedish Film Series Winter 2007 * Spring 2007 * Insert
Fall 2005 * Winter 2006 * Swedish Film Series Winter 2006 * Spring 2006
Fall 2004 * Winter 2005 * Spring 2005
Fall 2003 * Winter 2004 * Medical Ethics Symposium Winter 2004 * Spring 2004
Fall 2002 * Winter 2003 * Spring 2003