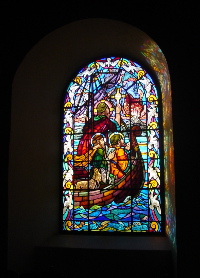 Scandinavian Language, Literature, and Culture Courses in UO Study Abroad Programs
Some students who major or minor in Scandinavian complete part of their language course work in a UO-sponsored overseas study program in Scandinavia. This opportunity is particularly useful for students who wish to use Finnish as their primary Scandinavian language, because the UO is seldom able to offer a third year of this language on campus.
Some students also complete part of their Scandinavian literature and culture course work while studying in Scandinavia. Courses are available at various UO study sites in Scandinavia that can be applied toward the requirements for the Scandinavian major or minor.
Scandinavian Study Abroad Programs
The UO study sites listed below allow students to continue their study of Scandinavian languages and literatures, as well as other fields, while studying in Scandinavia. Explore the links to learn about the diverse programs that are available.
Denmark
Aarhus | Copenhagen

Finland
Helsinki | Tampere

Iceland
Reykjavik/Akukreyri

Norway
Bergen | Oslo

Sweden
Lund | Uppsala

Scandinavian Internships
Some established internships make it possible for students to work in Scandinavia.
Finland
Teaching positions in Kokkola
Iceland
Promotion/research position in Reykjavik